We have been creating temporary theatre's for more than 20 years so we have learnt a thing or two about how to make your event successful and avoid some common pitfalls. Here's the top 5 tips you need to help make your event even better!
1 - Less is more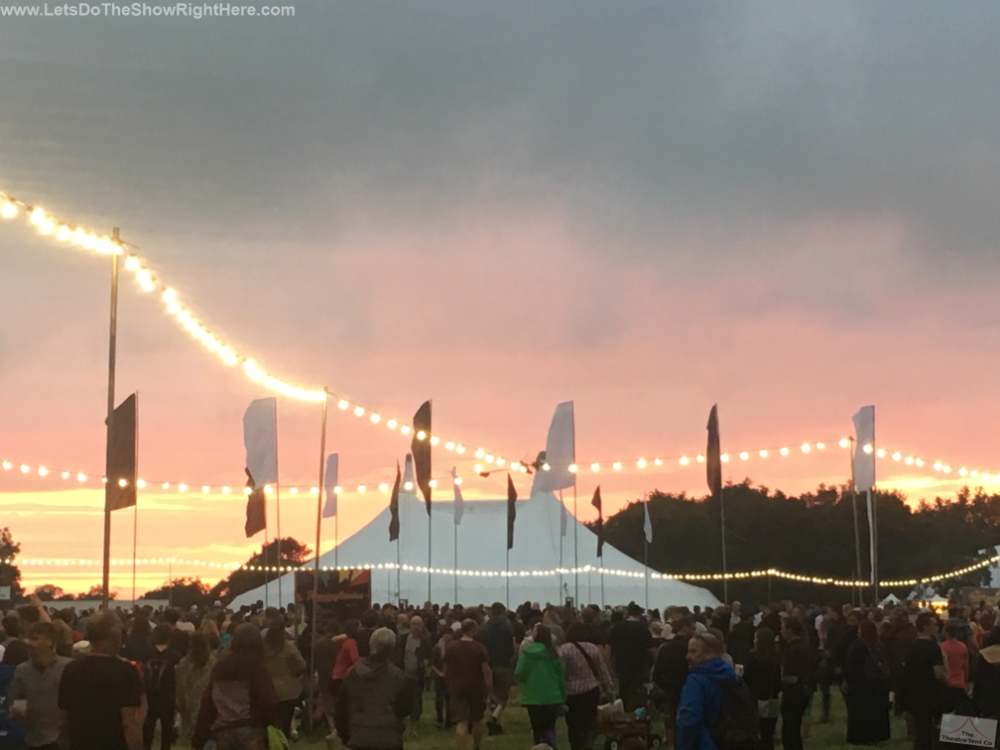 When creating a temporary theatre the largest proportion of the costs relate to setup & takedown, planning, paperwork and origination with the workload virtually the same whether you need your venue for one day or one month. This means that short-hires are disproportionately more expensive per show than longer hires creating the counterintuitive situation that if you want to save money you should plan a bigger event. Creating a venue for just one weekend will cost you virtually the same as creating it for a week but with 7 days of shows your cost-per-performance is almost 1/3rd the cost of a weekend only event. Adding a second week typically costs about 25% of the one-week expense yet DOUBLES the number of show days; your cost-per-performance wold be around 1/6th that of a weekend-only event. What if your event doesn't scale up easily – perhaps you have a very successful 1 week event; then why not partner up with another promotor or producer to host another run of shows on a different theme so that you both get the advantages of reduced costs & shared resources? Adding a comedy festival is a really simple and effective way to increase your hire duration without cannibalising your core audience.
2 - Do something special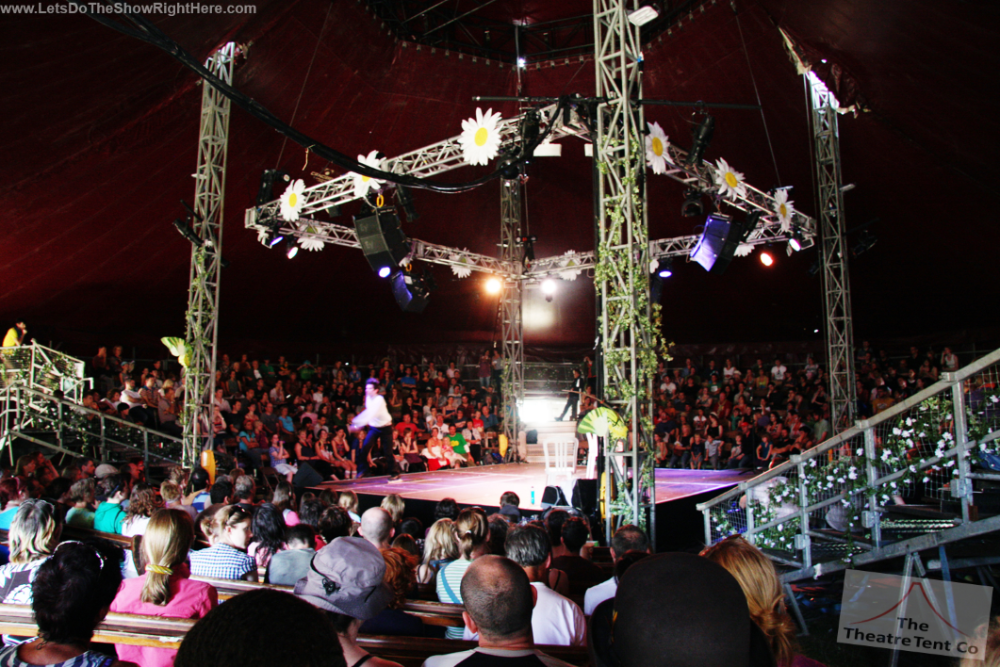 We can create you a perfect proscenium theatre with traditional proportions and classic decor - but that would be a wasted opportunity; a Theatre Tent is a special environment for a special event so use this opportunity to create a special theatrical experience that your audience couldn't possibly experience anywhere else. Actors, creatives, performers and musicians absolutely LOVE unusual stage layouts that give them the opportunity to get closer to their audiences so why not do something different and unusual that responds to the space. Have an open concert stage, create a semi thrust stage, present your Christmas show in the round or turn your next musical into a fully immersive 3D environment that puts audiences right in the heart of the show; the possibilities are endless.
Most importantly; doing something special is actually more profitable than doing something generic; creating a performance that responds to the strengths of a Theatre Tent often physically costs less than trying to shoehorn a generic "square proscenium stage" into the venue would. Audiences also understand that this is a special and unique performance in a unique environment so are prepared to pay 10-15% more for the experience.
3 - More is more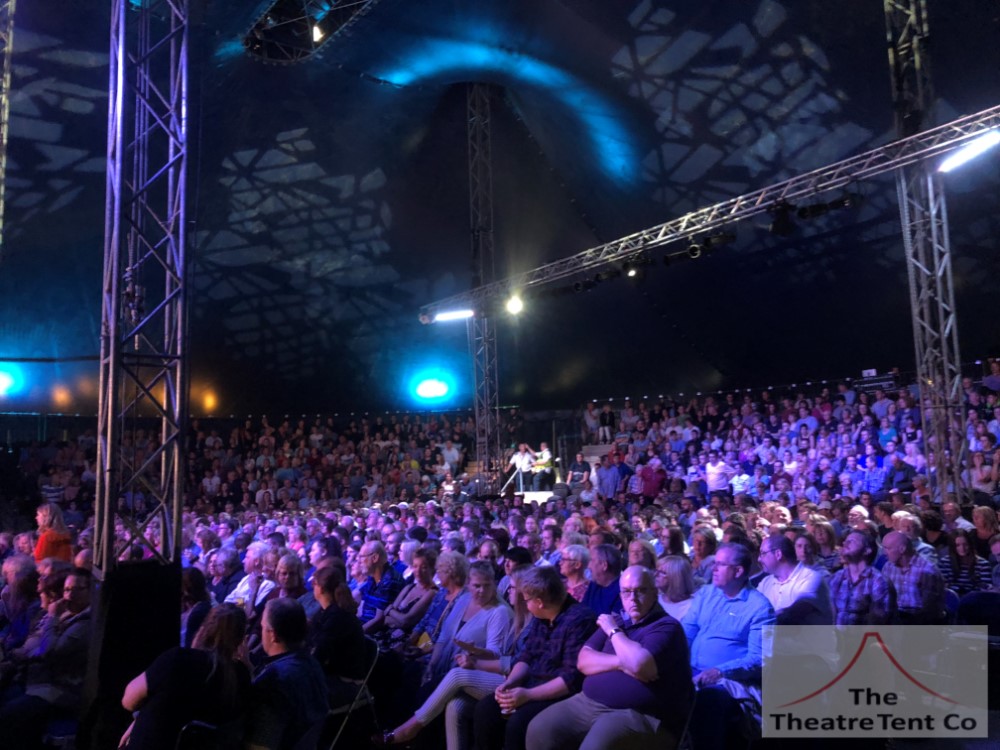 In traditional theatres there would typically only be one or two performances per day; when you have a Theatre Tent you can put on as many performances as you want at the times you want creating a very easy way to maximise revenues. It is common for Theatre Tents to hold anything from 3 to 12 DIFFERENT performances or shows in a single day; obviously it takes a little bit of planning to ensure you choose performances that don't have technical clashes but there is a whole world of "secondary" shows that are used to working on someone else's set and around other productions technical setups. If you have a major theatrical production every night at 7pm there is no reason why you couldn't also run a daytime performance of a toddler friendly show (or a show that school groups would book), an early evening performance of a "sing-along-a-movie" event, have your flagship production at 7pm and then run a late night comedy club or cabaret event at 10pm. Instantly your venue costs (both equipment hire and staffing) are now ¼ lower per performance and the increased footfall will help drive cross-promotion ticket sales.
4 - Dream Big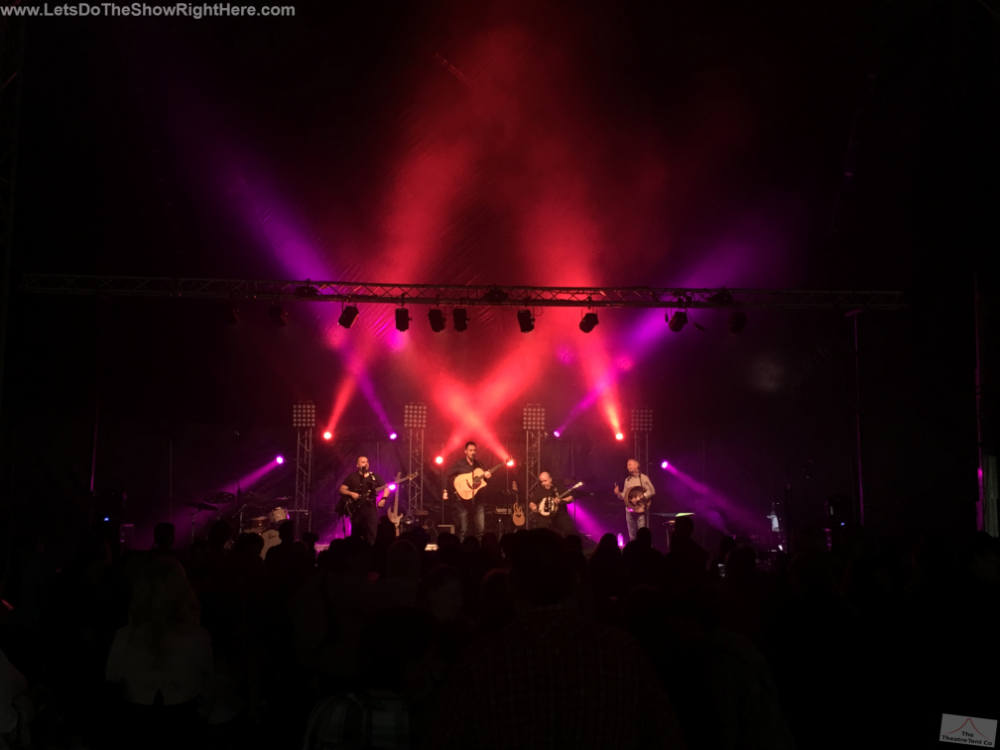 Our structures are iconic, world famous, inspiring venues that have been designed to be eye catching and help build a sense of theatrical wonder in audiences, but because we pack them full of technical features you will soon discover that performers and producers LOVE our theatres even more! Some of the biggest names in theatrical production, major rights holders and a host of megastar performers know & love working with us; once they know you have chosen The Theatre Tent Co as your venue partner you will be amazed what opportunities open up to you.
5 - Details matter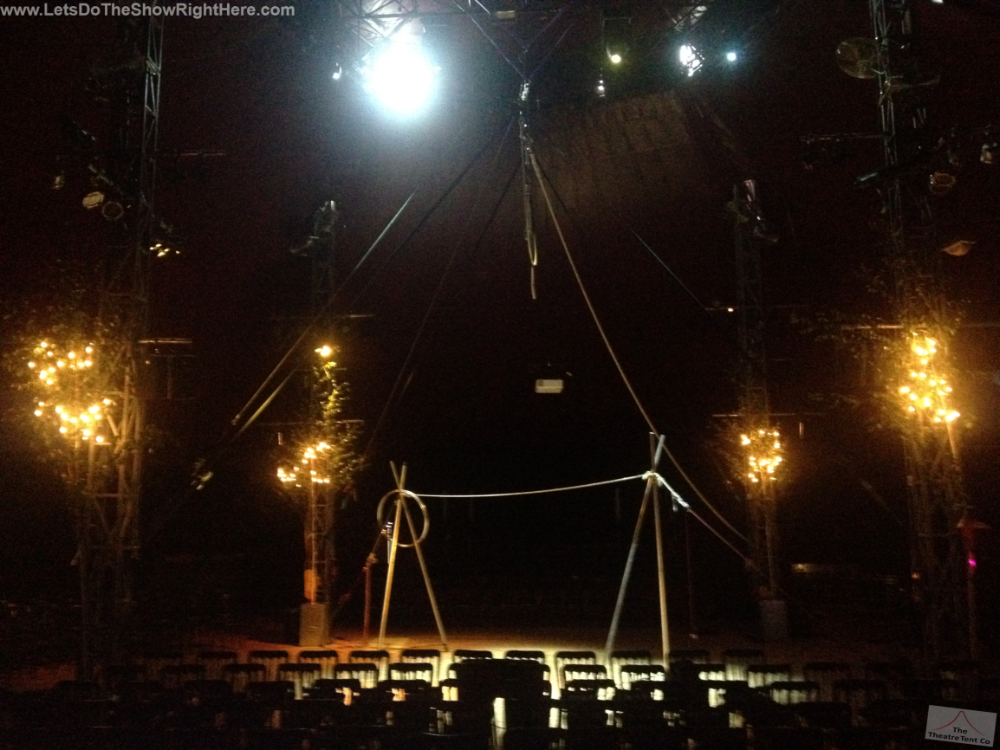 There is so much more to creating a Theatre Tent than just sticking some chairs in a marquee and if you make the wrong choices you won't find out until it's too late so make sure you partner with a highly experienced Theatre Tent company. All of our structures are designed (and proven) to withstand the worst weather conditions whilst keeping the audience inside comfortable, sitting on our propriety theatrical grade grandstand seats with an unrivalled view of the performance space there's just no comparison. Add in to this the unparalleled rigging capacity our structures have alongside the literally hundreds of time saving devices built in to every corner of every structure and you get an unbeatable theatrical workspace that is a joy to use. It is not just the show experience that matters – with decades of experience our expert staff can guide you through every part of the Theatre Tent process; from planning/zoning/licensing laws to the most cost effective way to get power on site, from selecting the best operational teams and suppliers to liaising with site owners to ensure the smoothest experience possible there is no scenario you could imagine that our experienced team hasn't encountered and dealt with before. Our site staff also understand the importance of being a responsible venue so have pioneered techniques that minimise site damage and reduce the impact on our environment and we have the photographs to prove just how low-impact our visits can be.
---
 .